Longevity, Technology, and the Future of Medicine
May 18 @ 5:00 pm

-

7:00 pm

EDT
Where
Virtual and in-person at the Berkshire Innovation Center
45 Woodlawn Avenue, Pittsfield, MA
Register to Attend In-Person
Register to Attend Online
The search for a fountain of youth has been an obsession for humankind for millennia.  Though inevitable, aging is not necessarily, as one might think, a genetically programmed process.  As we age, we may develop shoulder, knee, or hip problems, sensory loss, or even memory loss.  How can we stay healthier longer?  Recent advances in biomedical innovations coupled with anti-aging interventions in health, wellness, mindset, and relationships have moved the goal post of prolongevity to the possibility of humans living to be centenarians.  Wearable devices are no longer just a way to monitor health, they are becoming oracles of health.
Join us at the BIC to hear from our panel of experts to learn about the future of mind/body/medicine/technology innovations enabling humans to live a healthier and longer life of intention.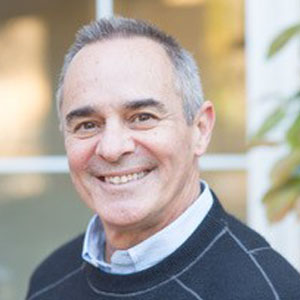 Dr. Mark Pettus
Chief Medical Officer
Preventia Group LLC
Dr. Mark Pettus is a triple-board certified Internist, Nephrologist, and Integrative Medicine physician practicing for over 30 years. He received his A.B. from Boston University and his M.D. from the University of Massachusetts Medical School. His postdoctoral training was at Harvard Medical School. He completed his renal fellowship at The Massachusetts General Hospital in Boston. Dr. Pettus is also an alumnus of The Advanced Program for Conflict Resolution, Negotiation, and Mediation at The Harvard School of Public Health.
He currently serves as CMO for Preventia Group and Chief Innovation Officer at Novolux light technologies. He serves on the BOD of The National Wellness Institute. He is an Associate Professor of Medicine at The University of Massachusetts Chan Medical School.
Dr. Pettus is former Director of Medical Education, Wellness and Population Health at Berkshire Health Systems in western Massachusetts. He is former Associate Dean of Medical Education at The University of Massachusetts Medical School. He is the author of two books, The Savvy Patient: The Ultimate Advocate for Quality Health Care and It's All in Your Head: Change Your Mind, Change Your Health. He serves on the teaching faculty at The Center for Mind-Body Medicine based in Washington D.C. and The Meditation Institute in Averill Park NY."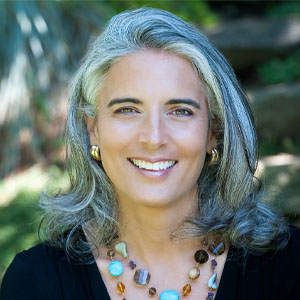 Maria Sirois, Psy.D.
Consulting Fellow, Chief Wisdom Integrator
LeaderMom
Dr. Maria Sirois is a master teacher, facilitator and author. As a positive psychologist (Psy.D.) and international consultant, she focuses on the resilience of the human spirit when under pressure and/or during significant transition. Known for her wisdom, authenticity and humor, Maria brings a depth of experience in leadership development and stress management for corporate and non-profit professionals alike. Her work builds capacity and engagement around stressors such as conflicting goals, difficult conversations, unrealistic expectations and moments of failure — using such moments to leverage sustained positive shifts in perspective and ability.  Maria is the author of two books:  A Short Course in Happiness After Loss and Every Day Counts.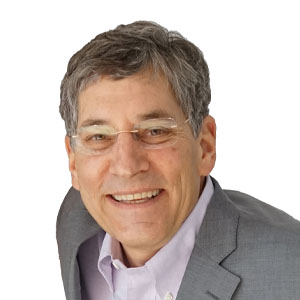 Dr. Mark Liponis
Physician
Stonover Health & Wellness
If the secret of life is to find the best outlet for one's talents, then Dr. Liponis may have found nirvana. An insatiable curiosity combined with a sense of wonder and a dash of skepticism have fueled 30+ years of studying the miracle of the human body. His main takeaway has been a deep appreciation for the wisdom of Mother Nature and the amazing complexity of the body. The biological instructions written into the DNA code of humans includes a miraculous ability to adapt, evolve and survive even against tremendous odds.
Dr. Liponis has distilled his 3 decades of wonder into writing, as the author of three books, Ultraprevention (2005), UltraLongevity (2007), and The Hunter/Farmer Diet Solution (2012). He is also co-editor of the Textbook of Integrative Preventive Medicine (Oxford Press, 2018). Dr. Liponis is a national speaker and has appeared on a number of national TV segments on health and wellness including National Public Television, The Doctor Oz Show, The Rachael Ray Show, CNN, CNBC, the Today Show, FOX News, The Jane Pauley Show, The View and others. Dr. Liponis' original research on herbal medicine and H pylori has been published in Natural Medicine Journal May 2015.
Dr. Liponis has a wide experience in medicine that includes years of managing critically ill patients in the ICU to providing wellness advice to the healthy and the wealthy. He spent 25 years leading the medical department at the Canyon Ranch health resorts, and in 2019 he launched his own private practice in Lenox, Massachusetts focusing on prevention, health promotion and technology. He plans to continue sharing his insights including research on the gut microbiome and health, genomics, and lifestyle-based prevention.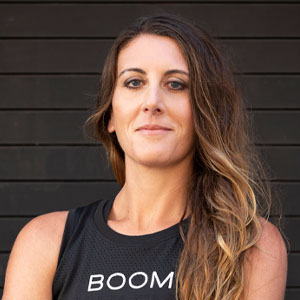 AnneAlise Bonistalli
Chief Executive Office
BOOM
Before founding BOOM in 2021, AnneAlise launched and ran FLX Wellness from 2016-2020, where she worked with luxury residential developers and management companies to design fitness facilities and manage a team of fitness professionals exclusively operating in luxury residential facilities in Boston, MA. AnneAlise started her first company a.b. fit in 2010 offering in home personal training services where her clientele included professional athletes, executives, and clients of all ages. She began her career in the clinical physical therapy setting in 2008, where she worked with clients rehabilitating a broad range of injuries and athletes alike, returning to sport where she developed relationships with doctors and sports medicine professionals. A passion for movement and health drives the core of her business vision and professional relationships. BOOM brings all of the essential areas of health into one unified program that make it more efficient and amplify the effects for individuals, offering a truly unique health and fitness experience.
MODERATORS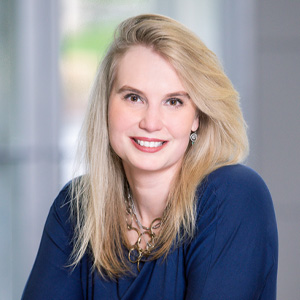 Giovanna Fessenden
Counsel
Hamilton Brook Smith Reynolds
Giovanna's legal practice focuses on all areas of intellectual property law with an emphasis on technologies related to blockchain, non-fungible tokens (NFTs), esports and gaming, wearables, artificial intelligence, recycled materials innovations, biometrics, cryptocurrency wallets and exchanges, augmented reality (AR), crypto processors, video compression/codecs, trusted computing and encryption, object-oriented software, analytics, video on demand (VOD) systems, VoIP and video conferencing systems, integrated development environments (IDEs), compilers and interpreters, iPhone™, Android™ and tablet applications, and semi-conductor manufacturing systems.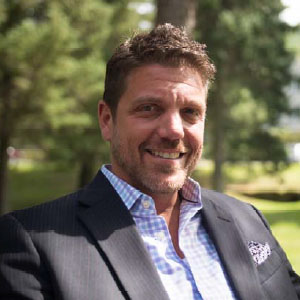 Tyler Fairbank
CEO
The Fairbank Group, LLC 
The Fairbank Group manages Jiminy Peak Mountain Resort, LLC (Hancock, MA), Cranmore Mountain Resort, LLC (North Conway, N), Ski Bromley, LLC (Peru, Vermont), EOS Ventures, LLC (Hancock, MA), Bullwheel Productions, LLC, SnowGun Technologies and various other endeavors.
In addition, Tyler serves as the President of Jiminy Peak overseeing day to day operations. Jiminy Peak, Cranmore and Bromley are ski resorts that have a long standing heritage of skiing in New England. Collectively they see more than a half million visitors each year. These resorts are widely respected four season mountain resorts with extensive non-skiing activities as well. In addition to resort operations, the Fairbank Group oversees the Real Estate endeavors at all resorts. This includes the current construction of Kearsarge Brook at Cranmore Mountain Resort and planning for future construction of the master plan at Bromley Mountain. They also oversaw the completion of the master plan at Jiminy Peak Mountain Resort.